BVLGARI BVLGARI Bracelet
bulgari
Ref . 350641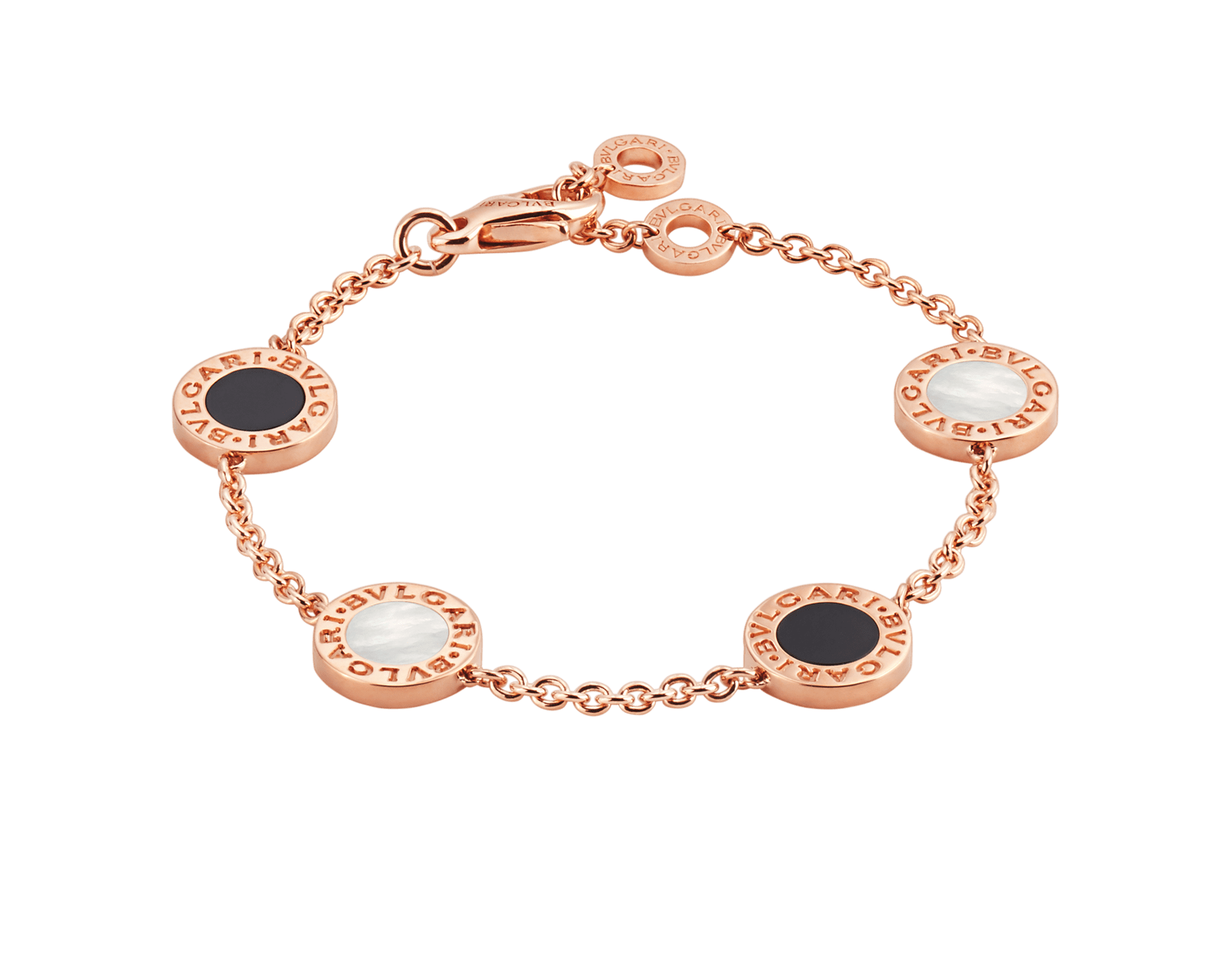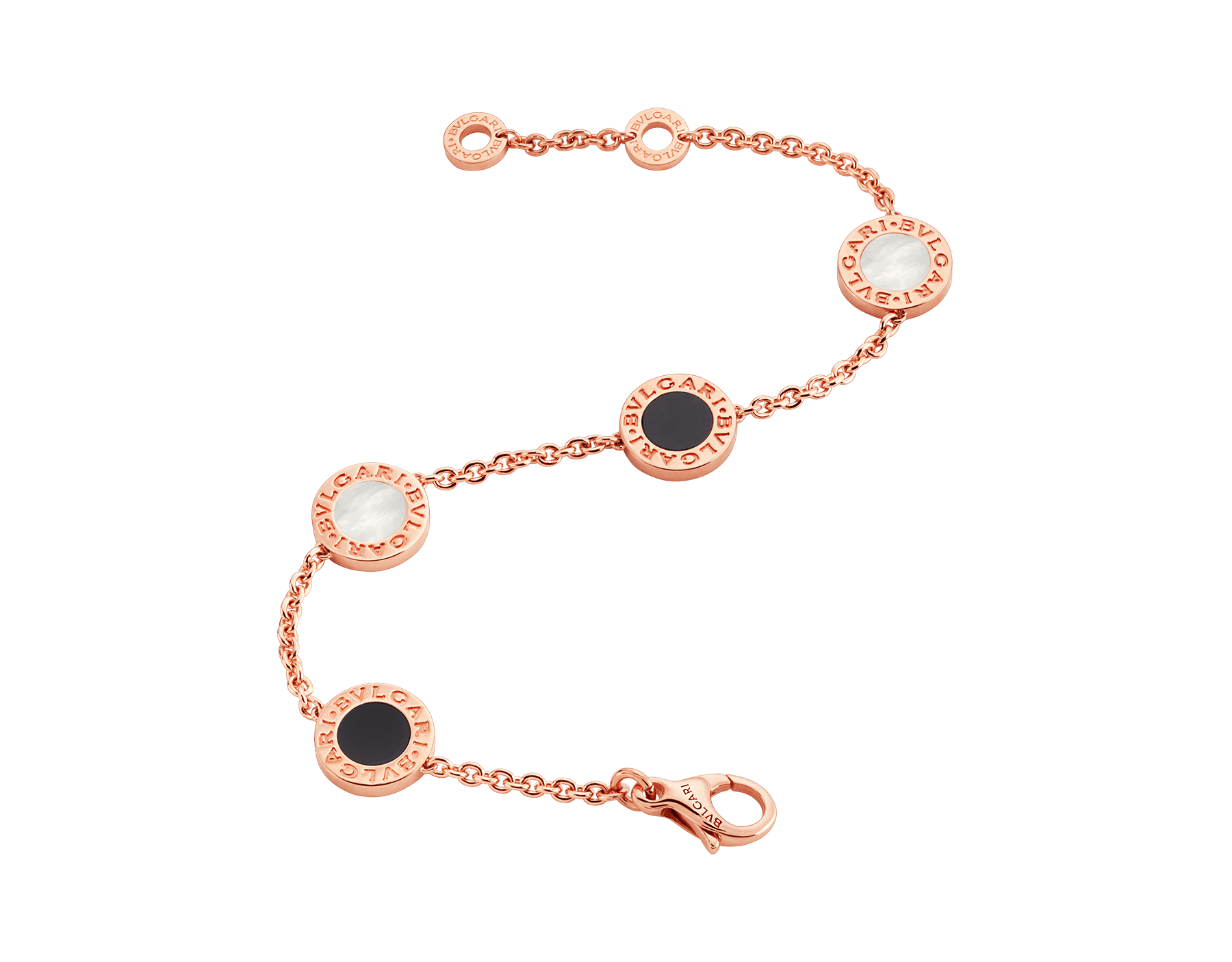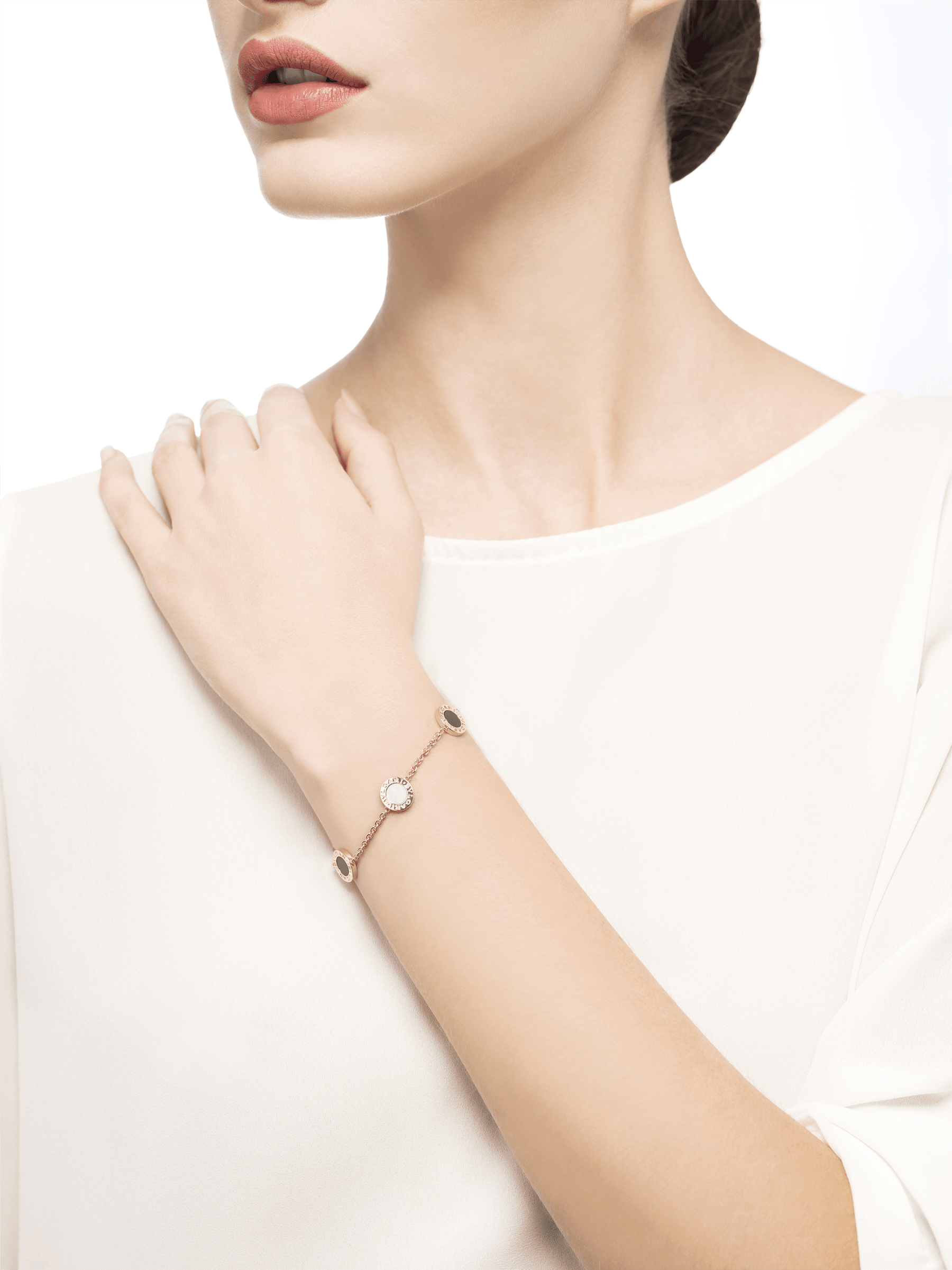 BVLGARI BVLGARI Bracelet
Ref . 350641
Description

Grown from the Roman roots of the brand into an elegant fusion of culture and modernity, the BVLGARI BVLGARI bracelet is an effervescent, contemporary statement of classiness. The trademark double logo was initially inspired by the curved inscriptions on ancient coins, whilst today it has evolved into playful interpretations, framing multicoloured hard gemstones. BVLGARI BVLGARI bracelet in 18 kt rose gold with mother-of-pearl and onyx. 15-19 cm (5.90-7.50) long.

Details

Stone: Mother of Pearl, Onyx
Grown from the Roman roots of the brand into an elegant fusion of culture and modernity, the BVLGARI BVLGARI bracelet is an effervescent, contemporary statement of classiness. The trademark double logo was initially inspired by the curved inscriptions on ancient coins, whilst today it has evolved into playful interpretations, framing multicoloured hard gemstones. BVLGARI BVLGARI bracelet in 18 kt rose gold with mother-of-pearl and onyx. 15-19 cm (5.90-7.50) long.
Stone: Mother of Pearl, Onyx
Exclusive Bvlgari Services
Book an appointment
Schedule an appointment for a personalised Bulgari shopping experience.
Discover more
We'll keep you posted!
Please enter your e-mail address to be notified when the creation is
available and receive similar creation updates.
Meanwhile, you might also like..
Remove Coupon Code?
Are you sure you want to remove the following coupon code from the shopping bag?
Don't lose products you love. Save them in your wishlist.
A confirmation link has been sent to your mailbox, please click on it to confirm your account. Click here to receive again the confirmation link