JOIN THE BVLGARI TEAM
Becoming a Bvlgari team member means being part of an authentic, passionate work environment, while working for a brand of worldwide renown. Though aesthetic beauty is at its very heart, Bvlgari's people are its soul, the living part of our brand. Among our most imperative challenges is to recruit brilliant, passionate and innovative people to join our team. We are committed to a clear and transparent recruitment process, focusing on the most efficient and respectful approaches, and based on best practices. As a global player, Bvlgari is committed to all issues affecting diversity, and we recruit and hire employees from around the globe, ensuring that everyone has the opportunity to succeed. We find that employees from different cultural, linguistic and national backgrounds provide us with a valuable knowledge for understanding complex international markets. Beyond diversity, we actively promote Corporate Social Responsibility, as we insist on maintaining a safe and open environment, where people can express their own ideas and passions.

"THE TWO MOST IMPORTANT THINGS IN ANY COMPANY DO NOT APPEAR IN ITS BALANCE SHEET: REPUTATION AND PEOPLE. THAT'S WHY OUR COMMITMENT IS TOTALLY DEDICATED TO OUR EMPLOYEES IN THEIR PERSONAL AND PROFESSIONAL GROWTH, TO DIVERSITY WITHIN THE ORGANISATION AND TO SOCIAL RESPONSIBILITY WITHIN GLOBAL SOCIETY."
Isabelle Castellini - Human Resources Director
PEOPLE BUILD ON YOUR KNOWLEDGE
We offer our employees an extensive training program that aims to support each team member according to their career stage and development needs. Personnel training at Bvlgari is a key factor in the achievement of excellent individual performance. All our new employees take part in a complete orientation program on our company's values, history, culture and products. These specific training initiatives are provided all over the world, and are based on individual needs. These programs are designed to develop the key skills needed per the specific role, the company's strategy, as well as provide adjustments of company skills to meet the market needs. As part of the LVMH group, this also offers our learners a unique experience to gain key skills for their future careers, and/or expand their professional network within LVMH.
PURSUE PERSONAL DEVELOPMENT
We consider our employees to be a strategic resource, and they are paramount for the growth and success of the brand. In alignment with our company's strategies and values, we give our team members the opportunities to shape their own careers of the future. To join our team means to help Bvlgari to achieve company objectives, while experiencing your own personal development and growth. Coordinated by the LVMH Group, Bvlgari leads a yearly career management process that can offer career opportunities to our most talented people. The program identifies the key business challenges of our brand and their Human Resources impact, providing a precise vision, requirements and developmental actions to be taken with employment – this can lead to new opportunities within the LVMH Group. Bvlgari actively supports the professional development of its employees by providing comprehensive and complementary talent development, as well as key learning opportunities. We aim to keep close attention on our employees' sense of engagement, as we wish to maintain a rewarding environment that attracts talented individuals, while providing them with a platform for success.
SHAPE YOUR FUTURE
As part of LVMH Group, we firmly believe that job mobility is a significant source of personal and professional enrichment. As well, it is an opportunity to develop and reinforce individual skills, broaden experience and it builds new professional networks across the Maisons. LVMH offers a large variety of métiers and professional roles, and encourages its members to discover new experiences through a managed program between all the brands. Successful career moves are motivated by curiosity, a drive for change and initiative – qualities often found in talented individuals.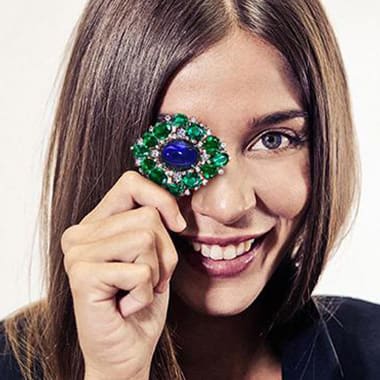 PEOPLE AND CAREERS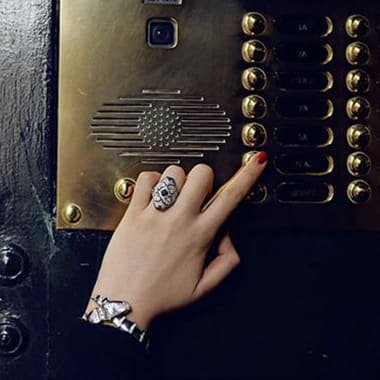 APPLICATIONS