A WORLDWIDE COMPANY, A PART OF THE LVMH GROUP
Founded in 1884 by Sotirio BVLGARI as a single jewellery shop in the capital city of Rome, BVLGARI's name has today become emblematic of Italian excellence. Creating a highly distinctive style that celebrates its rich Roman history, BVLGARI is able to blend modernity with classicism. With stylistic audacity and a penchant for colour, BVLGARI's jewellery is highly recognizable in its striking originality. With an inimitable vision of luxury, BVLGARI's origins at the Via dei Condotti flagship store hosted an international, elite group of artists, writers and actors during the Dolce Vita years – and led to BVLGARI's diversified presence today. The original pioneering spirit of the BVLGARI family helped to evolve the company into a successful and global Maison, while its roots in jewellery and watches have grown into new expressions of accessories, perfumes and luxury resorts.
OUR CULTURE
Bvlgari, the contemporary Italian jeweller, is the undisputed master of coloured gemstones. Bvlgari honours its rich Italian past within modern designs, upholding a 130-year legacy of timeless glamour and elegance. In everything we do, our creativity, entrepreneurship and passion are what enhance the distinctiveness of the Bvlgari brand. With integrity, open-mindedness and innovativeness, we express our individual talents and are able to contribute to the culture, identity and future of the company. Bvlgari's tradition of superior craftsmanship, dedication, and a painstaking attention to detail guarantees our prestige. Meanwhile, our people embody the expression of the Bvlgari dream – the refinement of the human touch – this is the real essence of luxury.
OUR VALUES
ONE CORE BELIEF
People Make the Difference
Establish a compelling vision, set ambitious professional goals and inspire people to achieve higher performance
Recognize individual and team contributions, develop people and transmit savoir-faire
THREE VALUES
Be Creative & Innovative
Encourage and promote curiosity, diversity and collaboration so the unexpected and different can flourish
Be a disruptor and be open to disruptive ideas, always ensuring our Maisons create desirability built on their distinctive heritage
Deliver Excellence
Positively challenge ourselves and our teams to deliver and execute tasks with precision, learning from setbacks as well as successes
Demonstrate passion and empathy for all our clients, continuously anticipate and exceed future desires
Cultivate an Entrepreneurial Spirit
Empower others and consistently support risk taking
Actively embrace change, pioneer ambitious new opportunities and stretch the boundaries of our thinking, while remaining true to the DNA of our Maison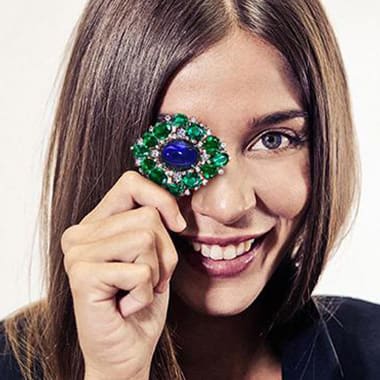 PEOPLE AND CAREERS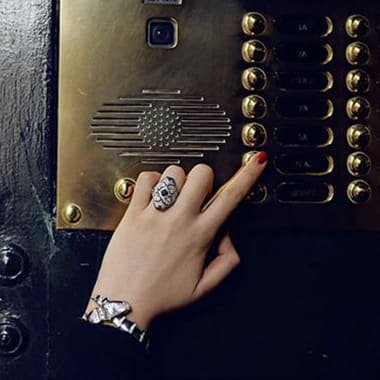 APPLICATIONS