Logomania Stole
bulgari
Ref . 244608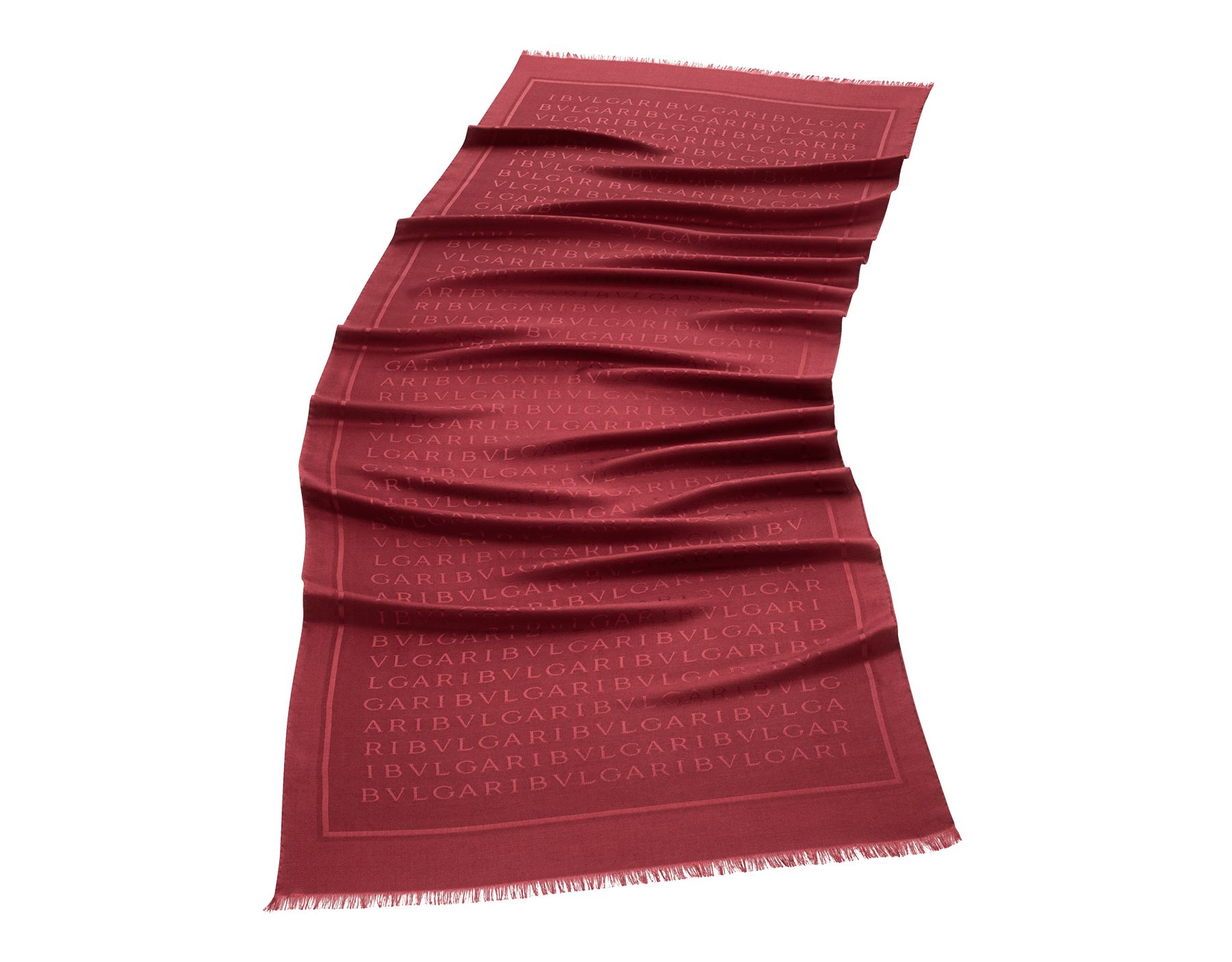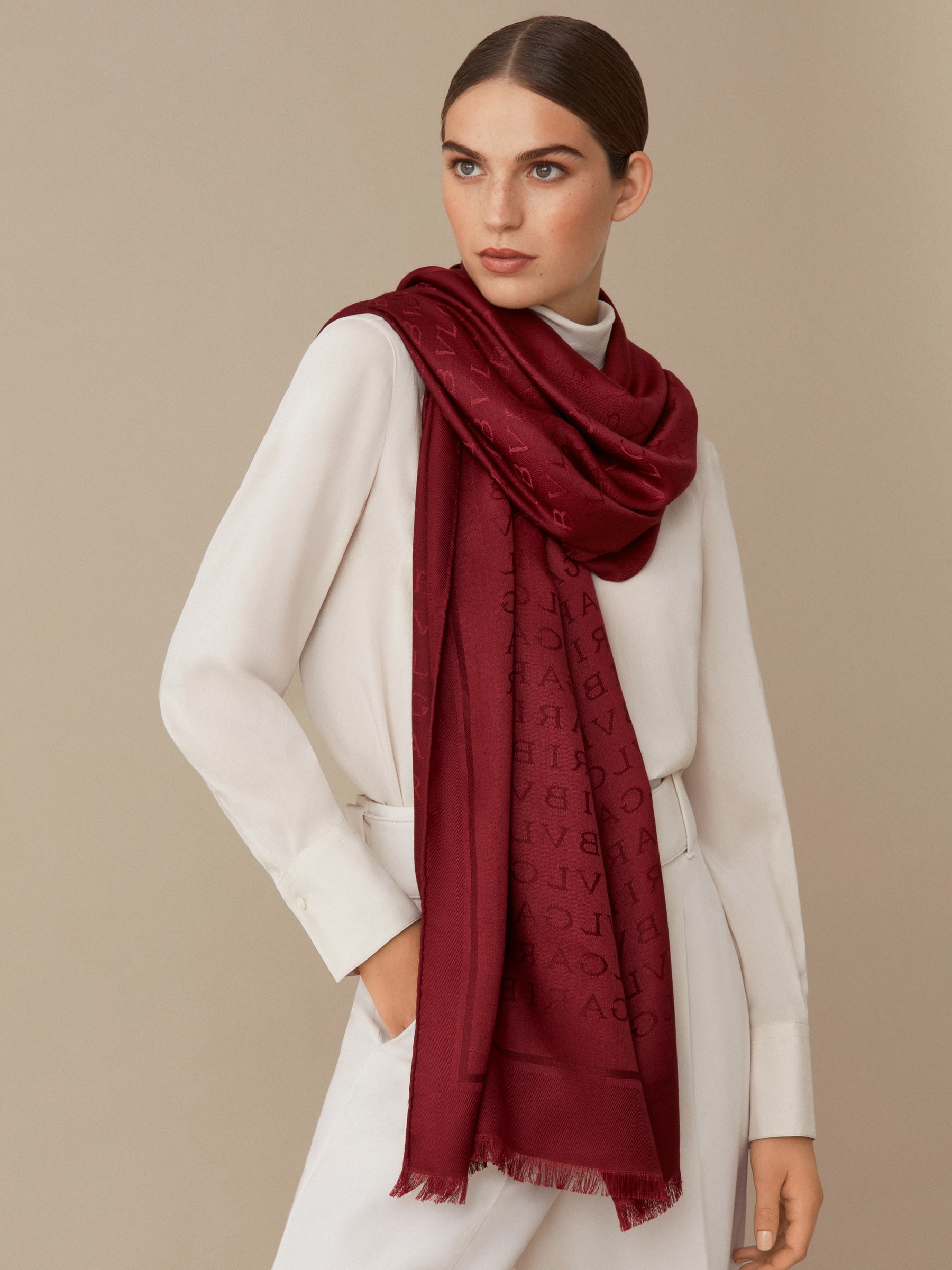 https://www.bulgari.com/dw/image/v2/BCSG_PRD/on/demandware.static/-/Sites-masterCatalog/default/dw5599ecc7/images/images/1279817.png?sw=80
https://www.bulgari.com/dw/image/v2/BCSG_PRD/on/demandware.static/-/Sites-masterCatalog/default/dw7466de52/images/images/1369226.png?sw=80
https://www.bulgari.com/dw/image/v2/BCSG_PRD/on/demandware.static/-/Sites-masterCatalog/default/dw852e4548/images/images/1243675.png?sw=80
Logomania Stole
Ref . 244608
https://www.bulgari.com/dw/image/v2/BCSG_PRD/on/demandware.static/-/Sites-masterCatalog/default/dw5599ecc7/images/images/1279817.png?sw=80
https://www.bulgari.com/dw/image/v2/BCSG_PRD/on/demandware.static/-/Sites-masterCatalog/default/dw7466de52/images/images/1369226.png?sw=80
https://www.bulgari.com/dw/image/v2/BCSG_PRD/on/demandware.static/-/Sites-masterCatalog/default/dw852e4548/images/images/1243675.png?sw=80
Description

Made from fine ruby-red silk wool, this "Lettere Maxi" stole is an iconic Bvlgari creation with shiny silk on one side and warm wool on the other, making it perfect for any occasion. The stole is handmade entirely in Italy. 70 x 180 cm - 27.6 x 70.8

Details
Made from fine ruby-red silk wool, this "Lettere Maxi" stole is an iconic Bvlgari creation with shiny silk on one side and warm wool on the other, making it perfect for any occasion. The stole is handmade entirely in Italy. 70 x 180 cm - 27.6 x 70.8
COMPLIMENTARY RETURNS & EXCHANGES*
Please note that embossed items and fragrances cannot be returned or exchanged.
BOOK A VIRTUAL APPOINTMENT
SHARE YOUR WISH WITH SOMEONE SPECIAL
STOLE STYLING TIPS
A must-have piece that never goes out of style, the iconic stole instantly adds a touch of sophistication and refinement to any outfit. A timeless and versatile accessory in everyone's wardrobe, it offers many styling options, perfect to make a statement of everyday elegance as well as of ultimate glamour. Discover Bvlgari's styling tips and try new ways to wear a stole.
We'll keep you posted!
Please enter your e-mail address to be notified when the creation is
available and receive similar creation updates.
Meanwhile, you might also like..
Remove Coupon Code?
Are you sure you want to remove the following coupon code from the shopping bag?
Don't lose the product(s) you love. Save them in your wishlist.
A confirmation link has been sent to your mailbox, please click on it to confirm your account. Click here to receive the confirmation link again