Women Gift Set - card holder and shelley
An elegant gift set made of your personalized selection of Bvlgari creations; A creative way to pick and choose the perfect gifts.
*Note that not all colour variants may be available.

bulgari
Ref .
289060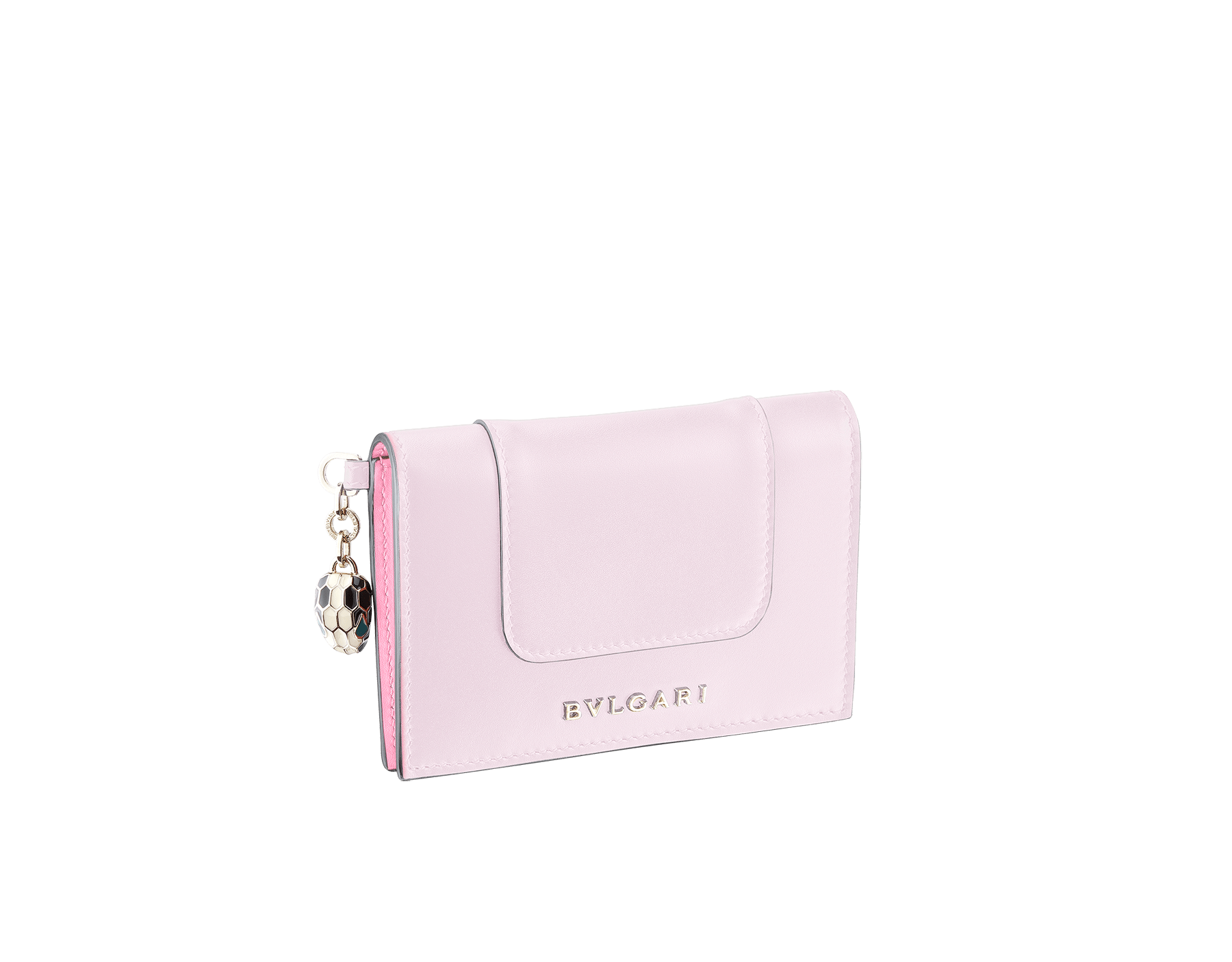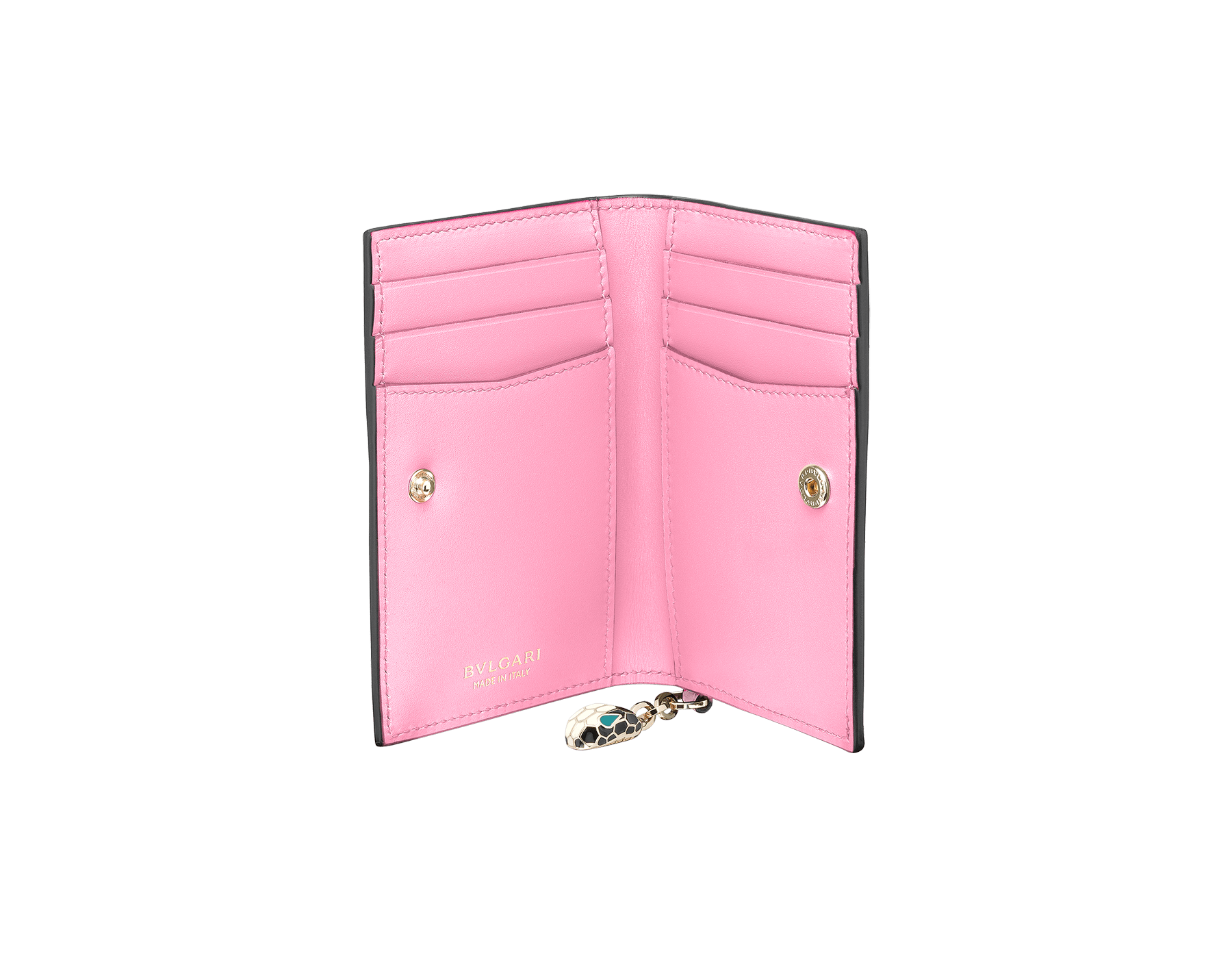 Description

Crafted in smooth rosa di francia calf leather, the Serpenti Forever folded credit card holder features a distinctive snakehead charm in black and white enamel, with hypnotic eyes in green malachite enamel. Light gold plated brass hardware, six credit card slots, and two compartments complete this model. 8 x 11.5 cm - 3.1 x 4.5"

Details
Inspiration

Encircled with legend, the seductive serpent is wound tight with the history of humanity. Dating back to ancient Greek and Roman mythology, it is a symbol representing wisdom, vitality and the circle of life. In the 20th century, BVLGARI has given new life to this symbol through new interpretations of its design and materials, adopting it as one of the milestones of its style. Since 2011 the snake has become the key feature of a daring, hypnotic and colorful line of bags and accessories, wherein the finely color enameled serpent heads serve as jewel closures. Fine materials, innovative finishings and captivating seasonal animations distinguish this iconic BVLGARI line.
bulgari
Ref .
243918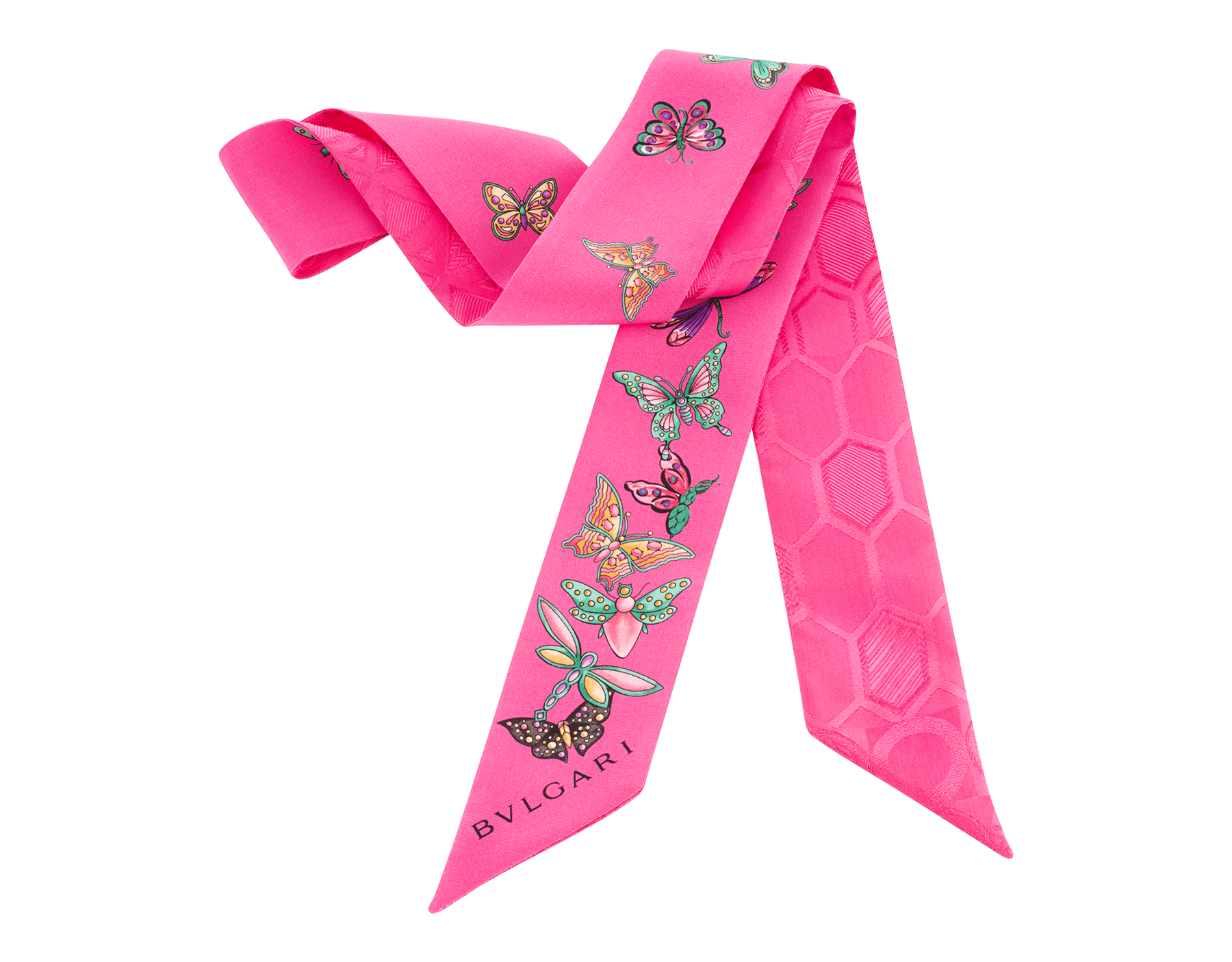 Heritage Shelley
Ref .
243918
Excluding Taxes
https://www.bulgari.com/dw/image/v2/BCSG_PRD/on/demandware.static/-/Sites-masterCatalog/default/dwf250c4ca/images/images/1179152.png?sw=80
https://www.bulgari.com/dw/image/v2/BCSG_PRD/on/demandware.static/-/Sites-masterCatalog/default/dw5bf5a7ec/images/images/1179150.png?sw=80
https://www.bulgari.com/dw/image/v2/BCSG_PRD/on/demandware.static/-/Sites-masterCatalog/default/dw4e46a3ea/images/images/1179154.png?sw=80
Description

Flash Amethyst B Fly shelley in fine silk. 5 x 7 x 120 cm - 2 x 2.8 x 47.2''

Details
Please enter your e-mail address to be notified when this creation is available