THE ART OF CRAFTSMANSHIP
Inspired by the Roman spirit of the Maison, Bulgari's handbags and accessories come to life through the unique marriage between timeless designs and masterful craftsmanship.
A TASTE FOR PRECIOUS MATERIALS
At Bulgari, precious skins get the same exceptional treatment as the prized gemstones. One of the secrets handed down by generations of artisans has to do with the unique finishes of Bulgari's Crocodile skin, achieved through special techniques inspired by the world of jewelry. From the finest Karung and Python skins to exquisite Galuchat skin, the stunning nature of these precious materials is enhanced in spellbinding, gem-inspired colorways.
CRAFTED TO PERFECTION
Firmly tied to its Roman roots, Bulgari bags and leather goods are handcrafted in the Florence Atelier by the Maison's skilled artisans. Here, Bulgari's traditional techniques are constantly being reinvented, extending to new methods of construction with a craftsmanship that is always a step ahead of the times. Bulgari's unique combination of know-how and experimentation represents the ability of Made in Italy to constantly renew itself, projecting its unmatched heritage and tradition into the present.
ICONIC DETAILS
Employing its unrivaled jewelry savoir-faire to craft iconic metal details, Bulgari brings its rich legacy and most legendary designs to the heart of Leather Goods. From the signature snakehead closure to sensual handles in the shape of a serpent, these emblematic features draw on Bulgari's unique jewelry heritage. Colored enamels, captivating gem settings, evocative metallic elements and all the finishing touches showcase Bulgari's multifaceted jewelry mastery within the leather goods universe.
IRRESISTIBLE COMBINATIONS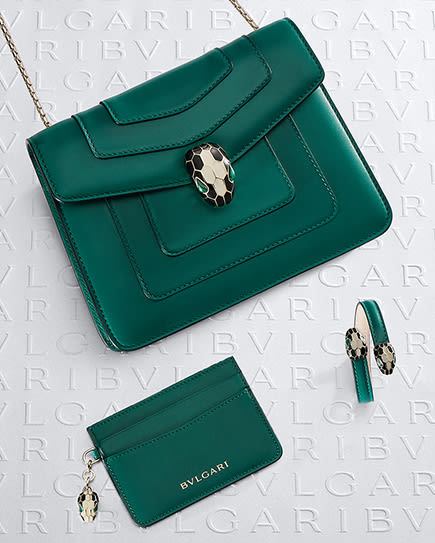 LITTLE LUXURIES FOR HER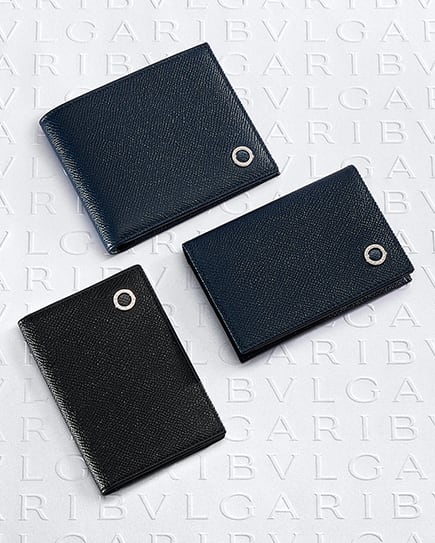 ICONIC CREATIONS FOR HIM