THE SERPENTI COLLECTION
An emblem of modernity, for 75 years Serpenti has been continually reborn through the creativity of the master Roman jeweler, expressed in endless shapes and designs. Captivating and timeless, this enduring style icon is a symbol of relentless transformation and enchanting metamorphosis, always on the side of women who embrace its power to make it their own.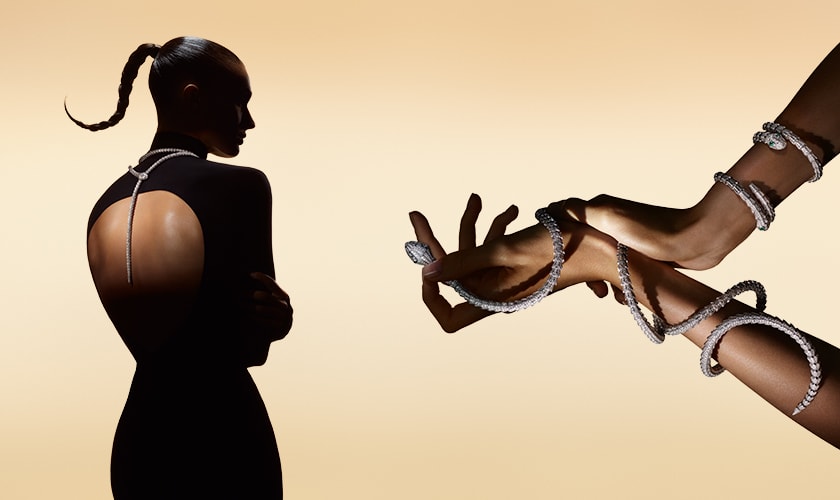 A LEGENDARY ICON
Inspired by the timeless charm of the mythical snake, the Serpenti jewelry creations captivate with their sinuous lines and enveloping shapes. From the sleek sophistication and contemporary flair of Serpenti Viper - elevating the iconic scale motif to a refined design element - to the more realistic styles set with precious gemstones, the irresistible magnetism of Bulgari's Serpenti jewelry is meant to be eternal.
DISCOVER SERPENTI JEWELRY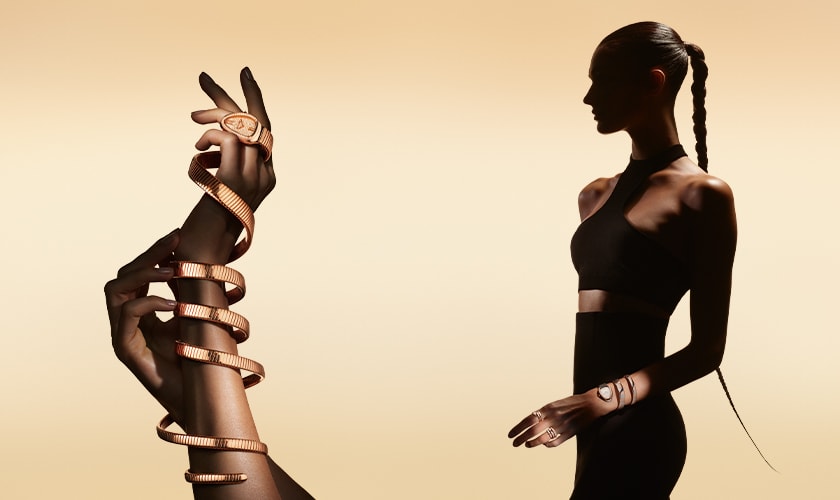 TIMELESS CHARM
Born to fill every moment with captivating enchantment, the Serpenti timepieces are watches with the soul of jewelry, embracing the wrist with their alluring charm. From the enveloping coils of Serpenti Tubogas to the seductive hexagonal scales of Serpenti Seduttori, each timepiece in the collection plays with aesthetic codes that have become timeless signatures of the Bulgari style.
DISCOVER SERPENTI WATCHES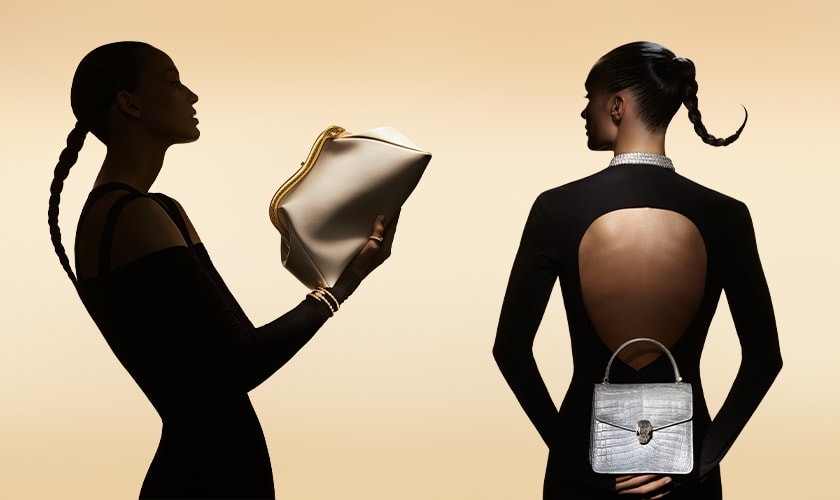 INFINITE METAMORPHOSIS
A spellbinding encounter of contemporary shapes and jewelry-inspired details, the Serpenti bags and accessories renew their irresistible appeal with each new collection, undergoing exciting transformations season after season. A captivating mix of irresistible colors, masterful craftsmanship and unmistakable design, these mesmerizing creations intertwine modern sophistication with everyday glamour.
DISCOVER SERPENTI BAGS
THE MAGNETIC CHARM OF SERPENTI
IRRESISTIBLE MASTERY
Crafted and assembled by hand with ingenuity and talent, the Serpenti Viper jewelry creations owe their allure to Bulgari's innovative design and master craftsmanship. To achieve the trademark sinuosity of the collection, the Maison's craftsmen fashion the geometric scales one-by-one into a looping embrace, mounting them on an internal gold coil.