FALL-WINTER '23 HANDBAGS AND ACCESSORIES COLLECTION
KALEIDOSCOPIA
An audacious mix of iconic designs, vibrant nuances and evocative details, the Fall-Winter '23 Leather Goods and Accessories collection shines with joy, energy and eclectic creativity. Inviting you to be captivated by the richness of the Serpenti universe, the new creations are bursting with exhilarating Bulgari style.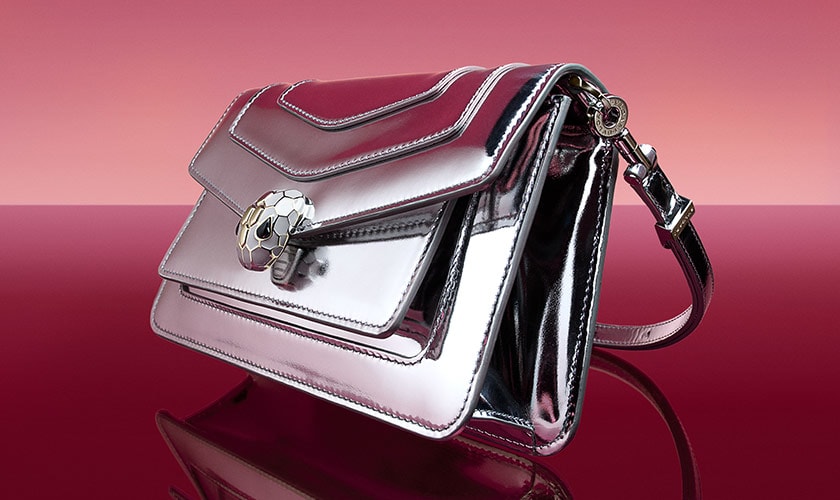 AN EVER-EVOLVING ICON
Elegantly balancing luxury with an easy-to-wear appeal, the Serpenti Forever bags offer an alluring attitude for every occasion. In the latest chapter of its infinite metamorphosis, the Bulgari icon boasts striking finishes and creative leather treatments, all matched with fascinating evolutions of the signature snakehead closure.
DISCOVER SERPENTI BAGS
JEWELRY HERITAGE, MODERN DESIGN
Sensual and fluid, the Serpentine bags mesmerize with sinuous and bold details. Elevating an essential design with curvaceous snake body-shaped metallic handles or frames, these styles interpret on-trend shapes through the ever-evolving appeal of the Bulgari serpent. An irresistible mix of modern aesthetics and jewelry heritage, the Serpentine creations embody versatile and timeless glamour.